Space Dedicated to Promote Outstanding Cultural Products and Experiences
Space where you can experience Korean culture and regional tourism
The Regional Tourism Experience Center is a multipurpose space where you can enjoy special exhibitions on regional tourism and experience Korean culture like various arts and crafts activities as well as a photo zone where you can take back home precious moments from Korea.

Photo Zone
Craft Experience Zone
Promotional Exhibit Zone
Regional Tourism Experience Zone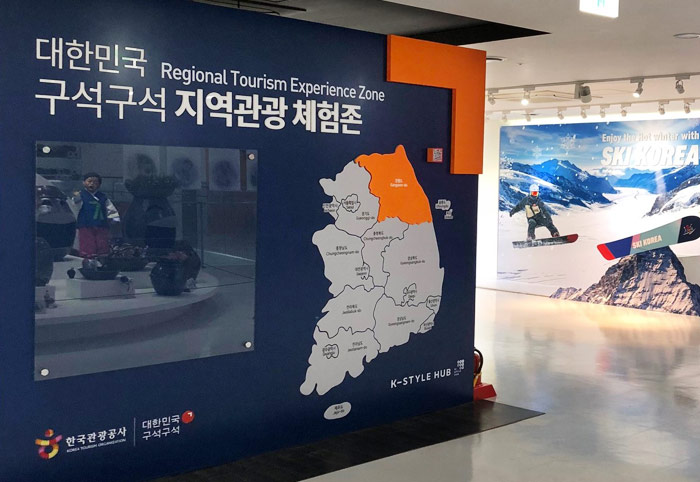 Regional Tourism Experience Zone
Exhibition of regional travel information based on season
Various local events and special displays exhibited by region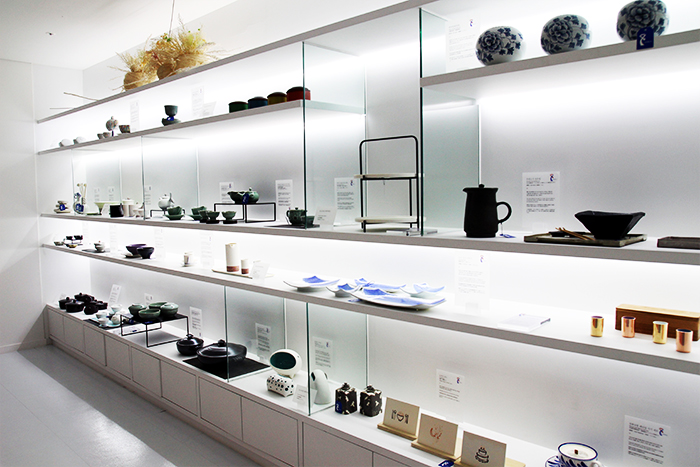 Promotional Exhibit Zone
It is an exhibition space featuring excellent cultural products and tourist souvenirs.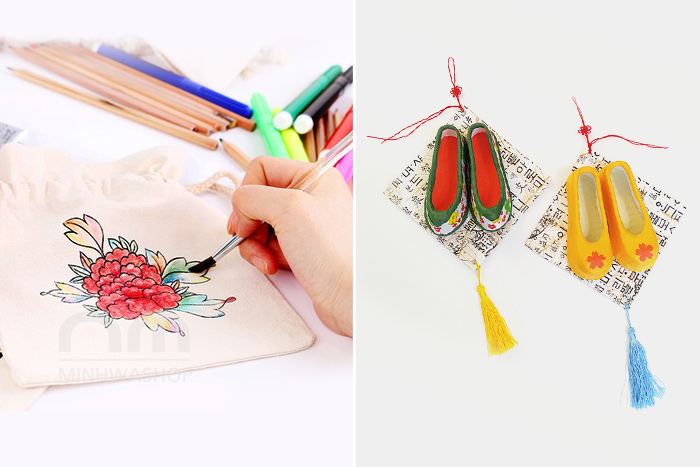 Traditional Arts and Crafts
Visitors can try their hands at various traditional arts and craft activities.
- Hours of Operation: 9:00–18:00 (Open all year round)
- Registration: On-site registration on a first-come, first-served basis.
*Prior registration is required for groups. Reservations not accepted weekends and holidays.
- Location: K-Style Hub, 5th floor
- Fee: Free of charge
- Reservation: ☎ +82-2-729-9433
Individual participants are admitted on a first-come, first-served basis while groups must make prior reservations. Please be aware that reservations are not accepted for weekends, and everyone is admitted on a first-come, first-served basis.
- Programs Schedule for 2020

January~ While Supplies Last: : Najeon Mobile Phone Griptok (Mobile phone grips decorated with mother-of-pearl)